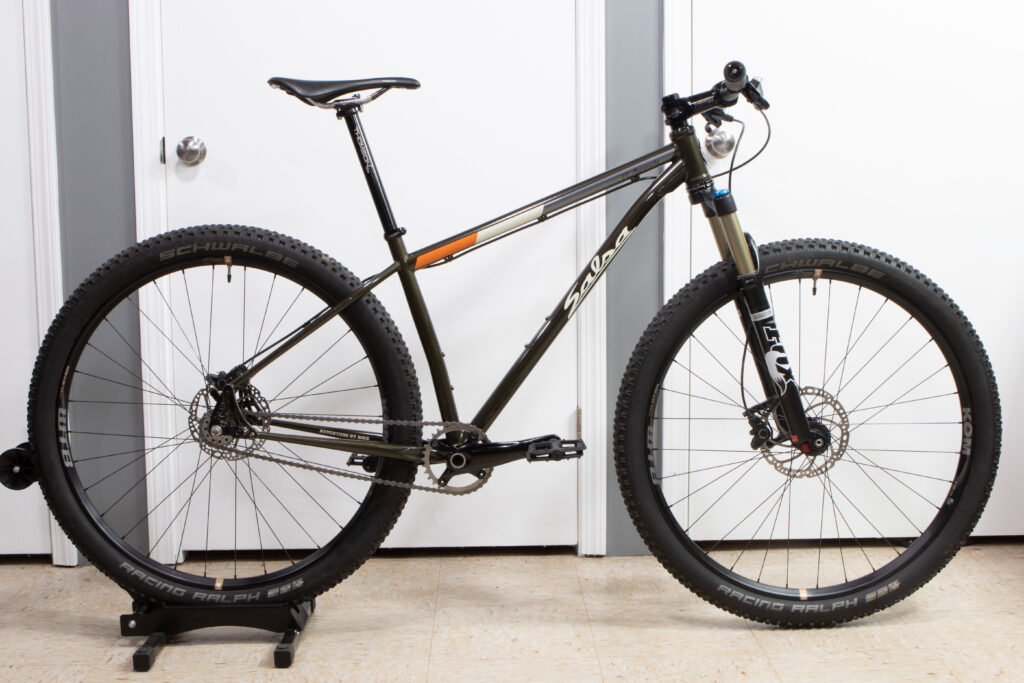 After a lot of thought I've decided to sell my beloved steel Salsa El Mariachi Single Speed. This is an amazing cross-country (XC) single speed, and I love riding it, but it's time for it to go.
This is a custom build, based around the final year of the beloved Salsa El Mariachi Single Speed frame and rigid fork. While the frame, headset, crank, and bottom bracket are original, everything else has been upgraded to make one of the best single speed builds you'll find. This is the updated El Mariachi geometry with kinked seat tube and shorter chainstays to improve handling on single track. And yes, it rides wonderfully.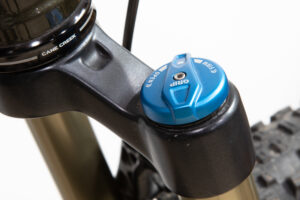 Originally shipping with only a rigid fork, this bike has both the original fork and a Fox 32 (with GRIP damper). Crown races and brake adapters are fitted to both, so switching between forks can be done in a couple minutes with a multi-tool. The fork was rebuilt by Fox in early 2020 when the GRIP damper upgrade happened, so it's in great shape and ready to ride.
Cosmetically the frame is in great shape. There's a couple small rub marks from heels and kicked up sticks, and one small scratch on the top tube just behind the headset, but no dents or serious marks. The wheels are solid and true and the tubeless sealant was refreshed on November 30th. Tires are in good shape, with plenty of life left.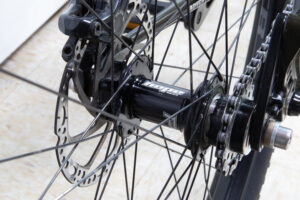 Appropriate for a single speed, the wheels are built around a Hope Pro 4 Trials/Single Speed rear hub, and matching front. With 88 points of engagement there's never any slop when ratcheting over stuff or spinning at high RPMs. A single speed-specific rear hub means a more symmetric (and strong) wheel build. These wheels are built around WTB KOM i29 rims to keep the tires nice and wide, and Sapim D-Light spokes to keep things light but strong. Spoke tension is spot on and the wheels have never needed any truing, but spare spokes and nipples (from when the wheels were built) will be included.
The drivetrain is built around Surly stainless steel cog and chainring and the Surly spacer kit. Gearing is currently at 32:17 — perfect for everything from River Bends to Stony Creek to Pontiac Lake — but if you're wanting something a little taller I'd be glad to swap to a 16t. With Salsa's Alternator dropouts adjusting chain tension is simply a matter of loosening a couple bolts, turning a couple set screws, and snugging things back down. Included is a large bottle of Squirt chain lube, same as has been used on the chain to date (it works well for single speeds). Also included are the original colored chainring bolts, which I replaced for black when I removed the other orange bits from the bike.
Finishing it all off are a Thomson seatpost clamp, Thomson X4 stem, Salsa bar, and super-durable Cane Creek 40 headset. Grips are the super-comfortable ESI Extra Chunkies with BMX-sized aluminum bar plugs for appropriate fit with foam grips.
I'm ~5'10" with a 30″ inseam and the bike fits me perfect. For reference, I also can ride a Large in Salsa bikes with a short stem, a stock large in Specialized stuff, and either 54cm or 56cm ETT road bikes with appropriate length stems.
Price is US $1300 (Sold!), detailed high-res photos can be found here.
(MSRP on the original bike was $1499, and between the wheels, Thomson components, and everything else there's over $1000 in upgrades in the bike.)
Specifics of the build are as follows. If you're interested, please email steve@nuxx.net. I'm glad to ship the bike at the buyer's expense, or I can meet up outdoors in the Shelby Township area.
Frame: Salsa El Mariachi SS (Medium, Gray Green, 2015)
Suspension Fork: Fox 32, 100mm Travel, Tapered, 15mm TA, Upgraded to GRIP Damper in 2020
Rigid Fork: Salsa CroMoto Grande, Tapered, 15mm TA, With Maxle
Headset: Cane Creek 44 (Black, ZS44/EC44)
Crankset: Stock Single Speed
Bottom Bracket: Stock (Great Condition)
Chainring: Surly 32t (Stainless)
Cog: Surly 17t (Stainless)
SS Spacer Kit: Surly
Chain: SRAM 8 Speed
Brakes: Shimano Deore M615
Brake Rotors: TRP, 180mm front, 160mm Rear
Stem: Thomson X4, 100mm x 0°
Bar: Salsa Salt Flat (710mm)
Seatpost: Thomson Elite, 410mm x 27.2mm
Seatpost Clamp: Thomson
Hubs: Hope Pro 4 Trials/Single Speed, Black
Rims: WTB KOM i29
Spokes: Sapim D-Light
Tires: Schwalbe Racing Ralph 2.35″ (Tubeless)
Tubeless Valves: Stan's
Tubeless Sealant: Stan's
Saddle: Specialized Phenom (143mm)
Grips: ESI Extra Chunky (Black)
Bar Plugs: Black Aluminum
Pedals: VP Components VP Grind (VPE-535 / Composite)
Comments closed