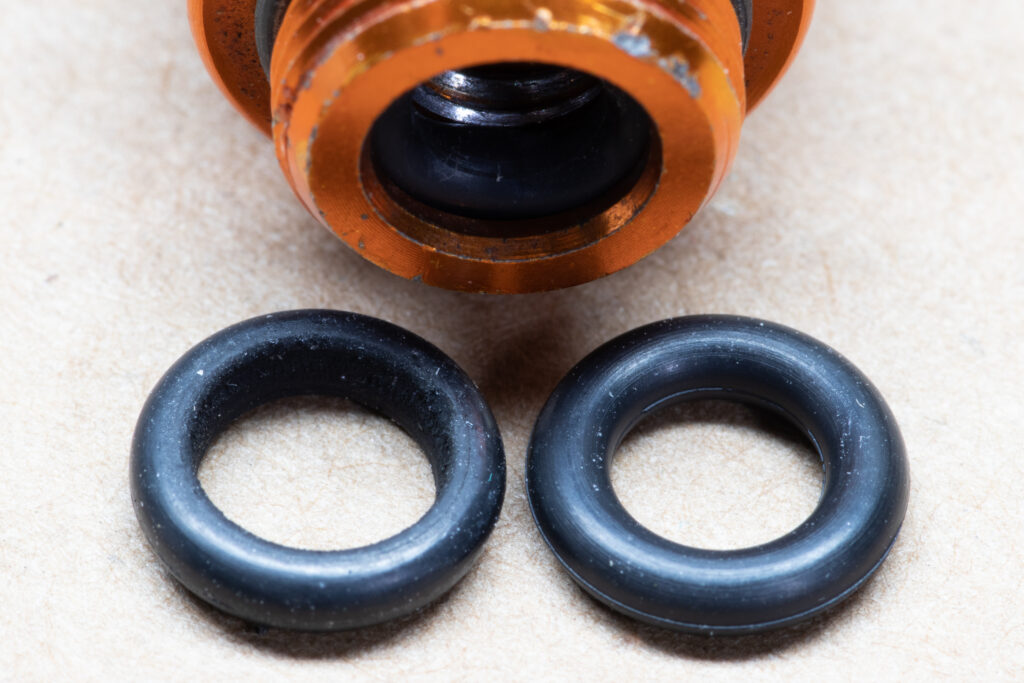 I have an older Lezyne Digital Overdrive floor pump which has generally worked great, except when the original slide-lock chuck failed. Nicely, Lezyne sent me a new chuck — ABS-1 PRO HV — and this worked great until earlier this year when the Presta side began leaking unless I held the hose just-right.
It turns out the o-ring on the presta valve side of the flip chuck, which seals against the valve body, had worn to the point where it no longer sealed well. The photo above shows the worn o-ring on the left and a new one on the right.
I emailed Lezyne asking for the o-ring spec so I could get some, and they instead sent me two of the parts. Popping out the old o-ring and fitting in a new one sorted everything out.
When fitting the o-ring I measured it, figuring it'd be nice to know the size in case I want a quicker replacement of this wear part next time:
ID: 5.2mm
OD: 9mm
Profile: 1.9mm
This is the kind of customer service I really like. Getting exactly the small part that I needed to fix the pump is perfect. Repairing something is always better than replacing, and this was a very simple repair.