Last updated on September 26, 2020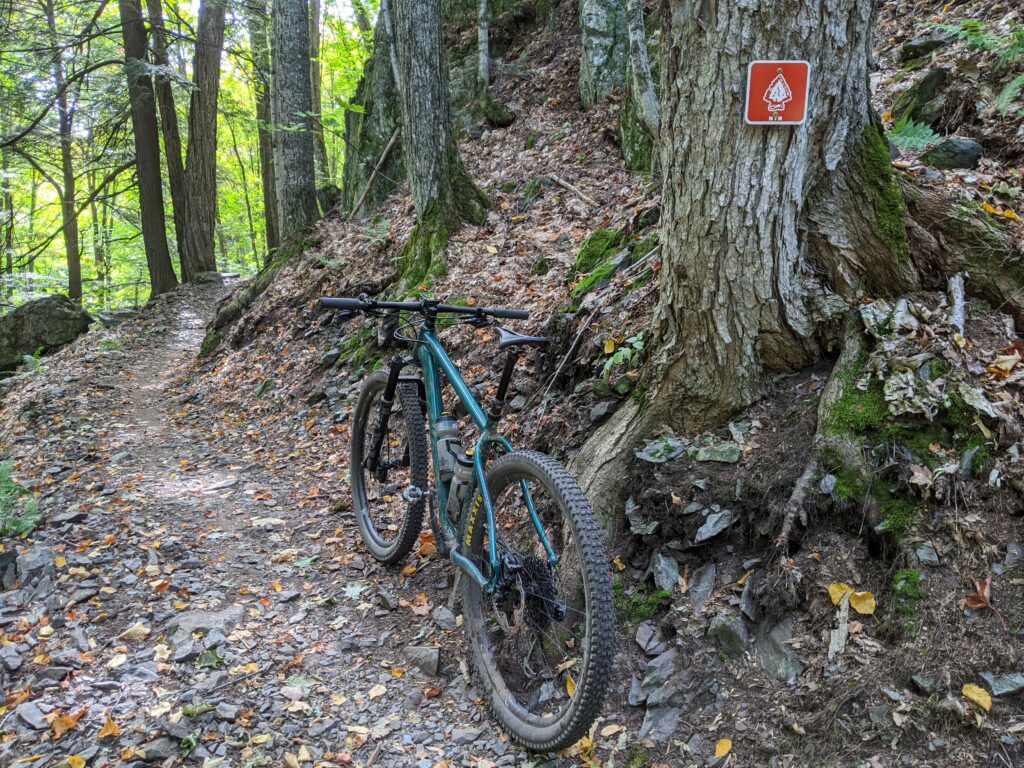 Here's a quick list of easy to follow mountain bike routes in the Marquette area, as Trailforks routes. Fun, accessible routes friendly to all bike types, from rigid fatbikes to squishy trail bikes, perfect for getting you started riding in the Marquette area. Each loop will take most riders an hour to and hour-and-a-half each, excluding stops, and are excellent on their own or as a basis for exploring other trails.
These trails are all built and maintained by the Noquemanon Trails Network and are constantly being improved and expanded. Without their work you wouldn't have these great trails to ride, and without donations they can't exist. Click here to send some money their way to keep these trails great. (Sign up for a full NTN membership here.)
Keep in mind all these trails are two way and quite popular in both directions. Be nice, say hi, yield appropriately, and let others know how many more folks are behind you.
NTN North Trails (from BLP Trailhead)
Kristen's Favorite Loop: One of the best ways to get started with riding North Trails. An easier route than the South Trails, but by no means boring, this route includes views of the awesome Forestville Dam and Falls, Wright Street Falls, Forestville Basin, the penstock (large wood pipe). Climbing is gradual but sustained, as are the descents, with just enough rock sprinkled in to make things fun.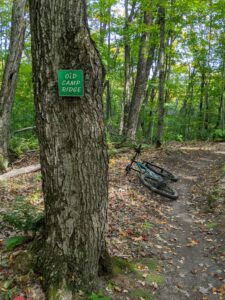 NTN South Trails (from South Trailhead)
Green / Morgan Creek Loop (Clockwise): Perfect intro to the South Trails, with rolling climbs and descents, riding past and over waterfalls. Scatterings of rocks and roots are all over, but nothing difficult; the perfect everything trail. Follow the green signs.
Red / Pioneer Loop (Clockwise): Begins with the Benson Grade Access Road climb, then starts with a relatively flat but slightly rocky single track before snaking it's way along a beautiful brook and mildly rocky trails along with views of Lake Superior. A bit more technical than Green, but another great trail to get started on. Follow the red signs.
Gorge-ous to Blue: A step above the Red and Green loops, this heads downhill on the incredibly scenic Gorge-ous trail (part of the Yellow route) and loops back to the trailhead using portions of the Blue loop. Gorge-ous is mostly smooth dirt, with a handful of rocks and roots, and some decent (for Michigan) exposure. Blue, the oldest route in the system, is considerably rougher and has some challenging climbs, but is still a lot of fun. Starts by following Grom (Purple Signs) to Gorge-ous (Yellow Signs) and then continues on Forget-Me-Not (Blue Signs) after reaching the Carp River.
(If you want more information, check out my longer post, Marquette Mountain Biking for Trolls, which gives downstate Michigan folks pointers on getting started riding in the Marquette area.)